Yoga Teacher Training Course in Rishikesh India
Yoga Teacher Training Course in Rishikesh India
Welcome to Yoga Essence Rishikesh for Yoga Teacher Training Course in Rishikesh India at
the foot hills of Himalayas, Yoga Alliance USA Certified.

Yoga Teacher Training Course in Rishikesh India an Opportunity to:
To transform your body, mind emotion and spirit.
Become a Yoga Alliance USA certified Yoga teacher.
Experience deep relaxation, healing of body mind.
Experience the essence of Yoga, Yoga Nidra and Meditation.
Take your yoga practice and understanding to the next level.
Learn how to bring true joy, peace and harmony in life sessions.
Learn the skills to have a holistic life and to develop skill for life coach.
Become a certified Yoga Nidra Teacher, learn step by step methodology of Yoga Nidra.
Experience many traditional and contemporary meditation practices, learn how to lead meditation sessions.
Yoga Teacher Training Course in Rishikesh India
Yoga is the science of union of Body, Mind and Spirit
Yoga is a pure inner science that developed by Yogis, Rishis, Mystics to discipline our body, mind, heart and spirit. Yoga speaks of systematic techniques, tools, methodology for healthy and holistic living. It shows the ways to achieve perfect harmony between body and mind, man and nature, individual and universal consciousness. Yoga is pure mathematics of our subtle existences that exist in deeper layers within. It is a science that speaks about the union of individual consciousness with the universal consciousness to experience the whole universe as one. Ashtanga yoga – the Eight-fold path as described by Rishi Patanjali depicts the entire map inner journey on the path of Yoga in step by step methodology..
How to Start Journey into the Eight Fold Path of Yoga?
Now the question comes, How to start journey on this eight fold path? How to experience the Oneness or Union? How to receive true guidance of this inner journey of consciousness? No doubt, there are numerous ways and platforms to experience yoga, among them yoga teacher training course is one of the most suitable and convenient way to experience those eight limbs or steps of yoga and receive the skill to teach it to others. But to learn and receive the experiential, transformational and holistic aspects of yoga through yoga teacher training course in limited time is rare for many reasons. First of all, the path of yoga is not of thinking, pondering, reasoning or analyzing. we cannot reduce the ultimate truth of the life into knowledge in the way that we normally receive in standard educational system. We can only experience yoga in its true essence when we go beyond mind and its activities by integrating our body, mind and heart to feel it in deepest core of our existence.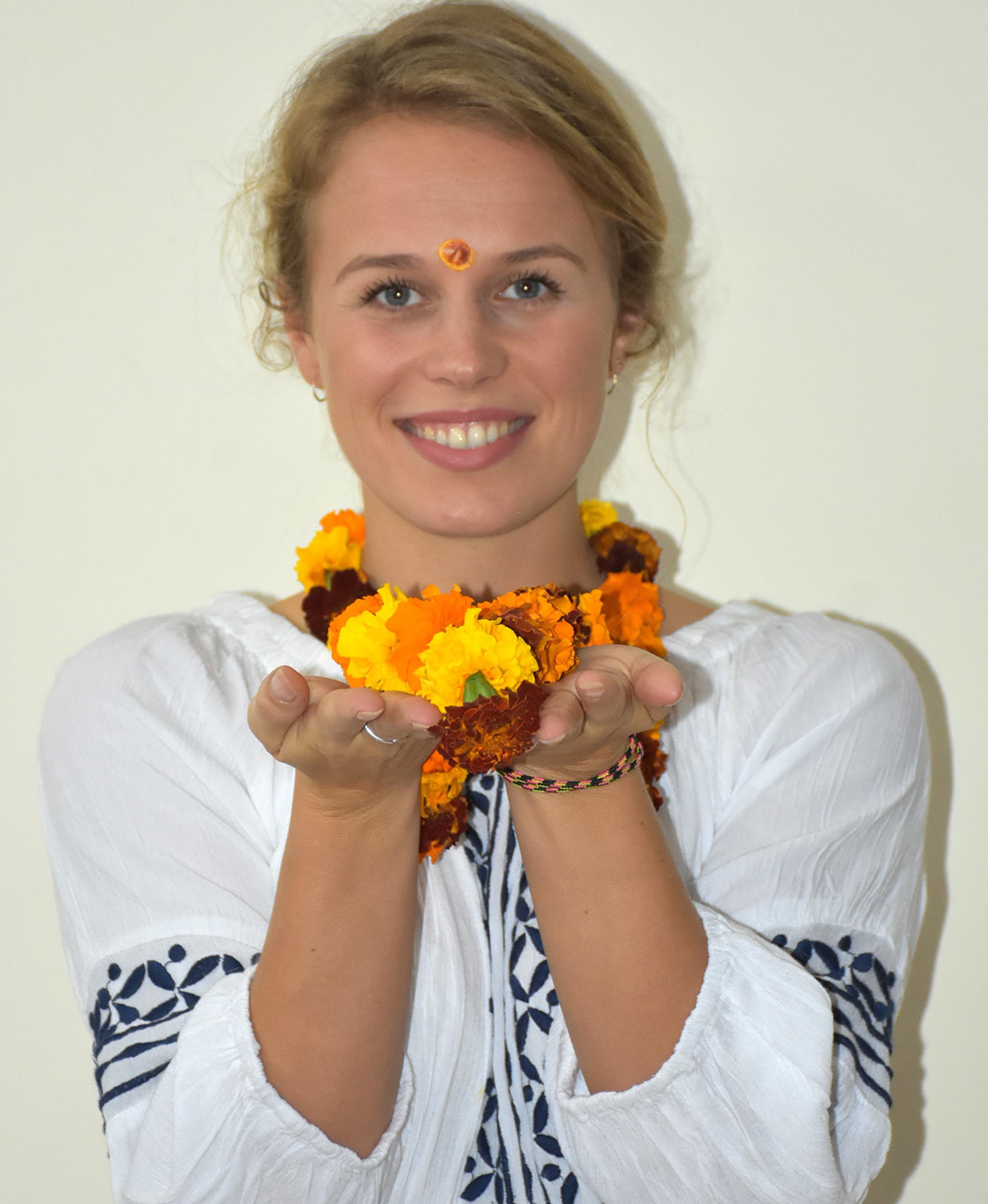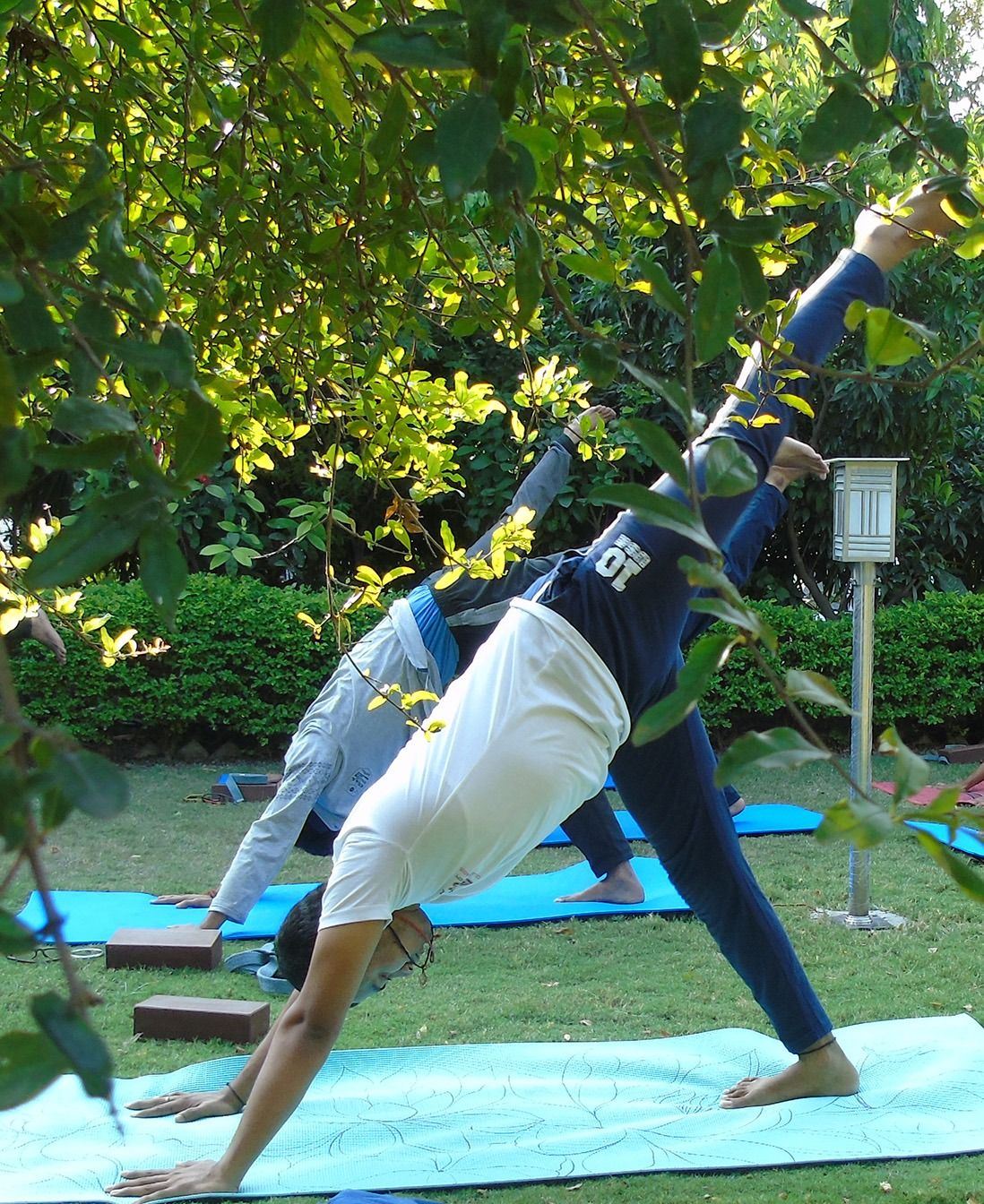 Special about Yoga Teacher Training Course at Yoga Essence:
Yoga Essence holds special status for delivering yoga in its full depth and dimension with contemporary spirit through Yoga teacher training course in Rishikesh India due to experiential, transformational  and holistic approach of various yogic practices. Our Yoga teacher training course in Rishikesh India has got special attraction for yoga aspirants and yoga lovers from all over the world. At Yoga Essence, all the yogic practices are taught in systematic, scientific and contemporary style to develop new insides for a peaceful, joyful and harmonious life. As our Yoga school has great expertise on higher yogic practices like Yoga Nidra and meditation, it offers 100 hour, 200 hour Meditation teacher training course, Advanced  meditation teacher training course, Yoga Nidra Teacher Training Course level-1 and level-2 etc. Hence, our Yoga teacher training course in Rishikesh keeps special value than Yoga teacher training course at other Yoga schools by imparting additional 30 hour Yoga Nidra Teacher Training and 25 hour Meditation teacher training with certification.
Special Training of Yoga Nidra and Meditation:
During the Additional Yoga Nidra Teacher Training Course, our students receive 15 hours experiential sessions of Yoga Nidra to deepen the healing, relaxation of body, mind, heart and to experience the state of Yoga Nidra. Another 15 hour theory classes of Yoga Nidra are imparted to get thorough understanding of entire process in step-wise methodology. This additional training of Yoga Nidra helps our student to take Yoga Nidra Session, guided relaxation session or any guided meditation session easily. During additional special 25 hour meditation training sessions, our students will learn and  experience many contemporary and ancient meditation practices of different traditions, paths, schools etc. This meditation training will allow our students to develop skill to share meditation session with others. Hence, after completion of 200 hour Yoga teacher training course, our students will be awarded with 200 hour Yoga training certification, 30 hour Yoga Nidra training and 25 hour of meditation training with certification which make total training hour to 255 hours instead of  confining only to 200 hour training.
Asana Practices of Yoga Teacher Training Course:
Regarding asana practice, our Yoga teacher training course mainly focus on traditional  hatha yoga practices in the  light  of contemporary alignment and adjustment . The asanas are taught in skillful way to experience them deeply and learn how to apply them in everyday life for holistic growth of body mind energy etc.  The asana practice sessions are imparted in such a way that our students will learn how to lead asana practice session by encompassing both core yogic principles and contemporary life lifestyle. At last, through our Yoga teacher training course in Rishikesh, our students receive both theoretical understanding and practical experience on all most all major practices of yoga like Asana, Pranayama, Yoga Nidra, Meditation etc. by giving equal importance to them.
Rishikesh – Its Importance for Inner Journey:
Apart from the course, Rishikesh – the foothill of Himalaya is also well known for the practice ground of many yogis, saints since ancient time. They have visited, stayed and meditate in Rishikesh for self-realization and prepared the basic ground of spiritual power and growth. This hidden spiritual yogic energy field of Rishikesh intensify our experience of yoga, self-transformation and self-realization making our own spiritual journey easier and faster. Hence, Rishikesh attracts thousands of yoga seekers, lovers to devote some time for inner journey by joining many courses like Yoga teacher training course, Meditation teacher training course, Yoga Nidra Teacher Training Course, intensive yoga retreats, intensive meditation retreats etc. Among these, Our Yoga teacher training course in Rishikesh is more appealing program for the yoga aspirants because of its holistic, transformational approach and the content of the course. By joining this course, student able to get the fundamental understanding and deeper experience on different limbs of Yoga. This Yoga teacher training course in Rishikesh also allows long time yoga practitioners to move deeply into the experiential and transformational aspects and self-growth.
One can experience the specialty of our Yoga Teacher Training Course by joining any of the following course. Please find below the links also for course details:
Reinvigorate Mind, Body & Soul
Words from the hearts of our students
Join our demo class for free!