A very Beautiful and Transformative Journey- Greatful for this experience!
I participated in the Yoga Nidra course/retreat and it was a very beautiful and transformative experience. It was structured well and provided a nice balance for learning/practicing yoga nidra as well as incorporating asana practice, wide range of meditations, dance/movement, and time for self inquiry. Swamiji was warm, wise and welcoming and all of the teachers there were very good. Food was absolutely amazing and all of the staff for this program were very kind and supportive. Grateful for this experience
Sarah Walker
An incredibly solitary, deeply relaxing and wonderful experience
Many thanks to the wonderful team around Swamiji and Yoga Essence for a deep and touching experience. I took part in the yoga nidra TTC and I am overwhelmed by the deep experience. Looking back, I wish I had attended the entire 200 hour meditation TTC. Yoga Nidra practice went much deeper than what I expected and knew from before. It was an incredibly solitary, deeply relaxing and wonderful practice. The entire course was very varied between different meditation techniques. I learned so many new practices for which I am very grateful.

The teachers are absolutely delightful. Swamiji gives heartfelt guidance to each of his students, taking time for each individual for personal conversations.

The food is excellent, the beds are cozy and the whole team is helpful and adorable.
Kristin Knoblauch
IT WAS FANTASTIC TO LEARN STEP BY STEP METHODOLOGY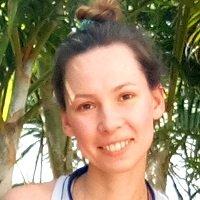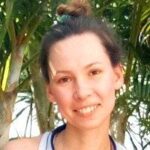 Yoga Nidra Teacher Training was quite challenging for me in the beginning due to my accumulated stress and anxiety to go deeper relaxation and let-go. But as days passed, I understood the root causes of my issues and moved into the practices, I could able to release them due to Yoga Nidra sessions and expressive active meditation practices. It was a fantastic experience to understand, learn and feel the step by step methods of Yoga Nidra practices as per traditional Yogic science and modern medical science point of view from Bodhi Sattva. It was a nice balance between passive and active practices of yoga and meditation. The teachings were very useful and helped to go deeper into practice at the same time learning the skill to teach them. Lot of kindness and softness in teaching by both meditation & yoga teachers that were much appreciated. The food and the staff were very nice and friendly. Very tasty and lovely food, really enjoyed.
Elena
Yoga Essence introduced me to the Spiritual journey and Yogic way of living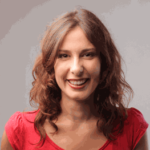 I have completed my 200 hour Holistic Yoga Teacher Training with Yoga Essence at Rishikesh, the Yoga capital of the world. It was a great experience. Yoga Essence introduced me to the Spiritual journey and Yogic way of living. The course covered all aspects of Yoga including theory and practice. Instructor Joy has a deep and thorough knowledge of Yoga. I enjoyed a lot practical and life oriented teaching of Bodhi Sattva on Meditation, Yoga Nidra and Applied Yoga Philosophy that gave insights how to implement them in our everyday life. During the course, I also made friends with like-minded people from around the world, who were on the same journey. I would recommend anyone to take this journey with Yoga Essence for personal enrichment and inner peace.
Ariana
amazing combination of theory and practical classes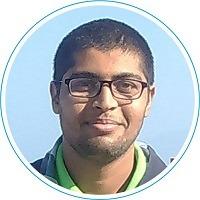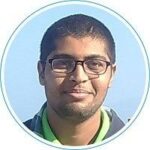 The journey during my 200 hour Holistic Yoga Teacher Training Course at Yoga Essence was wonderful and life changing event that fostered great relationships and learning! I loved everything about this course and I am still feeling the ripple effect of the transformation in my life. The amazing combination of theory and practical classes, the way they are conducted have turned my whole period of stay and learning into joyful and peaceful. In this course, I received teachings and practical experience in many areas of Yoga like Asanas, Pranayama, traditional and contemporary Meditation practices, Yoga Nidra Practice, Mantras and many deep insights of yogic life & the true spirit of Yoga. My teachers were extremely knowledgeable, loving, and supportive. They're extremely dedicated and passionate about yoga and appreciated their attention to details. I learnt more than I thought possible and really grateful to whole team of Yoga Essence for sharing so much.
Jasmin