Yoga Teacher Training Reviews
"Great teachers, wonderful meditation techniques, amazing course."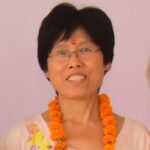 Through this course, I felt more balanced and coordinated between body & mind. Thanks to the Asana and different guided meditation. Grounding meditation and Dynamic meditation contributed the most. I felt more contempt and more awareness to the body, mind, and life in general. Teachers encouragements, friendship and all the exercises helping me stay more balanced and peaceful during the course.
Kitty Kuihua Sun
"Very transformational course, great teachers, accommodation and food is amazing."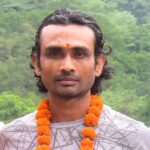 I have recently completed my 200 hour Yoga Teacher Training at Yoga Essence Rishikesh. I have experienced transformations during this training, which is really a great experience for me. So, I am very grateful to Yoga Essence that I have got an opportunity to do this training with them. The teachers are very experienced and they teach from their heart. The food is delicious with varieties and the accommodation is really nice. The whole team is very caring and supportive. I' ll miss each and every member of the Yoga Essence Team and will surely come again for the Advanced Yoga Teacher Training Course.
Shankara
"Course has helped immensely how to grow more in life. Very good experience."
My experience of 200 Hour Transformational Yoga Teacher Training at Yoga Essence Rishikesh was really good. When I came to Yoga Essence, I didn't have any expectations. I have never been to training like this, but I think everything what I needed came to me here. I was always focused more on the outside world and I didn't have a problem to be in the present moment. This training gave me more inward focus which I needed so that I can grow more in my life. I really got an inside direction that I wasn't aware of.
I was absolutely satisfied with the services of the Yoga Essence team regarding food, accommodation and taking care of our needs.
My overall experience was really good. Thank you all for a great experience! Namaste ?
Barbora Uhrova
"Wonderful course for inner journey, very transformative and great experience."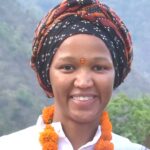 My journey at Yoga Essence Rishikesh was beautiful and transformative. I started yoga 3-4 months ago and I found it very nice in both the way physically & mentally. At that time, I found that Yoga is very helpful so I started looking for yoga teacher training schools but I have got attracted to Yoga Essence particularly because of the "Holistic"  approach of the course with respect to experiential and transformational aspect. After going through the course details on the yoga essence website, I realised that YTTC of Yoga Essence it is not just about the posture but it is also about the lifestyle. So, I chose to go with Holistic Yoga TTC. During my training, it was not easy for me to digest all limbs of Yoga in one course but I am very happy because I definitely learn about Yoga, its meaning, wide range practices of asana, pranayama, mantra chanting, yoga nidra and more about myself. I have been able to practice meditation and it was a pleasure to learn different kinds of meditation practices. Through this Holistic Yoga TTC, I would be able to find balance in my life. Swamiji and Janna, both the teachers taught from their heart and took care of me. I'm also very thankful to Anoop, Asana teacher for his guidance of real asana practice. I'm really happy being the part of Yoga Essence Rishikesh. I'll definitely come back to move deeper into my practices and inner journey.
Marie BOREL GAMARD
"Course is useful for inner growth. Really enjoyed the meditation practices"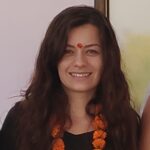 I've just completed a 200 hour HathaYoga Teacher Training Course at Yoga Essence Rishikesh. It is the place where I connect my heart with and start my inner journey. I find the asana class in the morning very useful for preparing the body for a full day of sitting in meditation postures. I really enjoyed all the practices and the fact that we did some of three more than three times to feel the effect and to go deeper into three. And practicing with totality and presence helps in understanding them better. I liked the fact that we did the practices first and then the theory part followed after because in this way, we focused more on the process than the outcome. The teachers were very clear and well prepared in the sessions. They were kind, compassionate and patient with us, they've adjusted the practices as well according to our needs. The team members are really nice and adorable, the services provided are excellent. The food is different every day and it was deliciously prepared, fresh and nutritious. Very good chef and the kitchen team were very nice as well.
As the improvements, I would suggest maybe one extra hour of asana practice per day for the yoga teacher training, before lunch time may be. Also, it would be nice to have some pads and a liquid for the students to clean the yoga mats themselves after each and every use.
Adriana
"Amazing course. highly professional. would recommend it to everyone"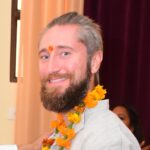 Hello, I am Max. I just completed the Hatha Yoga Teacher Training course in Yoga Essence in Rishikesh. It was the most amazing course I have taken. I highly recommend it to everybody. Amazing teachers, highly professional. The programs were well planned and adjusted for all ranges. The food was amazing, the accommodation is great. Wonderful spa right here in the heart of Rishikesh, near the Ganges, its beautiful and it will fill your heart with joy, you will learn a lot and you will come back for more.
Thank you.
MAX PERCIVAL
"Fantastic time .Incredible teachers. highly recommending it to other"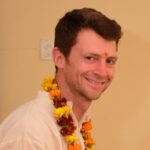 Hi I am Duncan Boltt. I just completed the Hatha teachers training course. I had fantastic time here in Rishikesh. What is great in Hatha course, I learn Hatha Yoga from an incredible Yoga teacher here, really chilled out, he really channels how to teach yoga, he is really, really good teacher. You get amazing food here, its fantastic. Three courses of meals a day, its lovely and  also its healthy, really good detox to the body. The food is really incredible and it really make big step forward in understanding how your mind works in this and the accommodation is perfect.
Rishikesh is lovely and what you really get in this course is you get access with Swamiji. He really knows how to be and how to meditate, he is a great guide and you are very lucky to do course with him. I took a huge step forward, in my understanding Yoga and in my life. So I highly recommend it. I think lot of courses are just Hatha Yoga, this isn't Hatha Yoga but lot of meditation, lot of work on letting you got down, having fun and enjoying yourself and yes the days genuinely fell across cause they are long, but so nice, they are perfect.
Duncan Boltt
"Complete transformation of my Mind, body, feelings and emotions."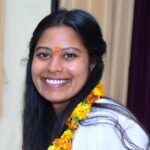 Hi, my name is Akshaya and I just completed the 200 hours transformational Yoga Teacher Training Course at Yoga Essence. I am glad that I picked Yoga Essence as a place to learn and I also got additional meditation and Yoga Nidra courses as well.
The experience has been truly transformational. Teachers have taken care of us with so much of Love and given each and every one of us so much of attention. You really feel at home over here and especially the food, it has been cooked with so much of love. I do not think you will find food like this anywhere else in Rishikesh.
This is a perfect place anybody who is looking for a complete transformation of your mind, of your body, of your feelings, emotions, you name it. You will experience a truly a different state of mind at Yoga Essence. And I also really appreciate all the efforts taken by our Hatha Yoga Teacher, he has carefully and with so much of attention taught us exactly what Hatha Yoga is all about and I am glad I got to experience all this at Yoga Essence.
Thank you.
Akshaya
"My concept of yoga was transformed from the high physical practice to the spiritual yoga practice"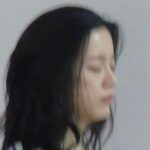 I must say it was really a great decision to take up 200 hour Yoga TTC with Yoga Essence. My concept of yoga was transformed from the high physical practice to the spiritual yoga experience. I have got a perfect introduction to the yoga by learning and practicing asanas, pranayama, meditations and yoga nidra. I have very good experience in yoga nidra sessions and learnt systematic stepwise of Yoga Nidra. The overall teachings was systematic, intense & interesting. I have found lots of changes to my body, mind and feelings. I would say it has opened a new chapter in my life.
Isla Voisin
"Nurtured a great experience & learning of Yoga"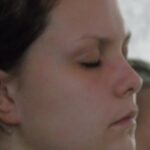 I have nurtured great learning and experience of yoga by joining the 200 hour Yoga teacher training course. The course is amazing combination of many practices with theoretical explanations. Bodhi Sattva is a very good teacher, full of knowledge in yoga philosophy, meditation, yoga nidra and teaches from his heart. I appreciate his care and guidance relating to my personal yoga and meditation practices. All the teachers and staff at Yoga Essence Rishikesh are loving and ready to support. The food was delicious and the accommodation was neat, clean & comfortable to stay. I would definitely come back again to move deeper into my yoga journey. I recommend this yoga school for real yoga.
Mila Costa
LEARNT HOW TO TAKE CARE OF MY REAL INNERMOST SELF AND TRULY ISVARA PRANIDHANA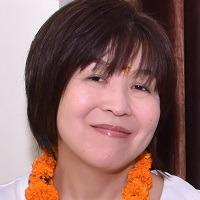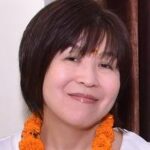 I just completed 200 hour Holistic Yoga Teacher Training Course at Yoga Essence. I originally planned just to stay for 8 days Holistic Yoga Retreat but ended up with completing 200 hour Holistic yoga teacher training course since I realized that I was learning how to take care of my real innermost self which I have been putting aside in the busy life. Swami Bodhi Sattva taught us a variety of meditation techniques which introduced me the comfort and calmness with just being here now. They also brought me more awareness and relaxation on my asana practice and reminded myself that the asana is not fitness exercise at all. The course was very well organized and conducted for meditation beginners and anybody who is interested in learning comprehensive yoga practices.
The practice Swami ji and other teachers shared with us varies in music, dancing, chakra work, asana, mantra chanting, pranayama, asana, yoga philosophy, etc. If you come just with the open mind you will get so many things out of them and I believe your life will be filled with more love and peace. The accommodation and meals were excellent as well, hotel staff was all friendly and supportive and made my stay very cozy. Lastly, I appreciate the sincere and dedicated effort by Swami ji and all other teachers in leading all of us to ultimate joy of inner journey. My days of learning in your school was truly Isvara Pranidhana for myself. I will carry on my practice.
Hiromi
GOT A PATH FOR TRANSFORMATION IN MY LIFE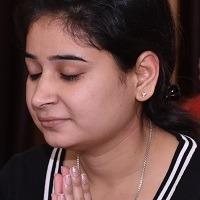 I had decided to join 200 hour transformational yoga teacher training course, As I was beginner to Yoga and looking for a program that would be a breakthrough in my journey. My training course at Yoga Essence has become life-changing, memorable and inspiring for my life. During the course I received teachings in many areas of Yoga like Asana, Pranayama, Yoga Nidra, Philosophy, Meditation, Anatomy, and some Mantras. I really liked the school's approach and emphasis on both practical and transformative aspect of yoga and how to achieve the peace and calmness in life. They paid good attention to each student and even to our personal problems. The place with mountains looks awesome. The accommodation and food was good and the entire staff was very helpful. I wish the school grow more to share and spread yoga for peace and harmony.
Himadri
IT WAS WONDERFUL AND LIFE TRANSFORMATIONAL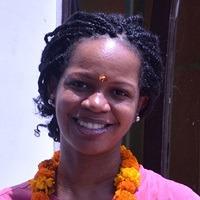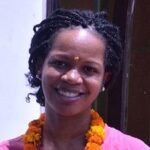 My journey and experience at Yoga Essence Rishikesh for 200 Hour Transformational Yoga Teacher Training course was wonderful and life transformational. Group of teacher of the course are amazing. Under their guidance, I learnt many asanas and their modifications with proper alignment and adjustment so that I could able to maintain those asanas easily without further complications. The course was eye opening for me regarding the importance of Yoga Nidra and Meditation to deal with difficult situation of life, control emotions and how to eradicate deep root traumas and emotional issues. Bodhi Sattva guided us step by step methodology of meditation and with their application into our day to day life, many yoga nidra sessions that led me deep relaxation. He constantly hammered on the application dimension of yoga not only for body but for mind, heart and consciousness which is lacking with most of the yoga teachers and yoga institutes. I am really fortunate to find him and his guidance through the retreat. Many thanks to whole Yoga Essence team for their dedication and love.
Shamair
REAL EXPERIENCE OF TRANSFORMATIONAL YOGA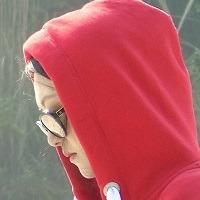 The 200 hour Transformational yoga teacher training at Yoga Essence was an intense and fantastic experience of my life. Before joining the course, I had taken classes in asanas but was only aware of the physical aspects of yoga, it was a "simply" work out for me. The school is absolutely amazing, I experienced true spirit of Asana and Pranayama practice from Joy, different Meditation practices, applied Yoga Philosophy, psychology and yoga nidra from Bodhi Sattva. The philosophic foundations laid in the course also proved to be some of the most powerful and effortlessly combining Yoga Sutras with our daily practice gave me real experience of spiritual yoga. The attentiveness and level of details that the teachers provided, equipped me with great skills and knowledge to be a yoga teacher. I would recommend this school to anyone who wants to learn Yoga and meditation to its depth. Thank you Yoga Essence team for all that you taught me… Namaste!
Lora
TRUE YOGA – IN ALL OF ITS GORGEOUS ESSENCE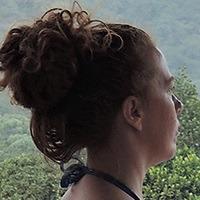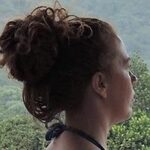 We often understand the significance of something or someone through its/their name. "Yoga Essence" is a great example of the beauty & the expression of truthfulness within words. The teaching family at this school brings the very essence of yoga with them in their hearts and through their transformational yoga and meditation practices. Prior to choosing this school, I had done tons of research on yoga schools in the area and many of them seemed like money-making factory machines, simply pumping out yoga instructors based on supply and demand. They were all so far from the heart of what yoga means to me so I kept looking and I followed my intuition to Yoga Essence. I immediately could feel and see why my journey led me to them. Authentic, kind-hearted and incredibly supportive, this family of instructors will help you evolve. You simply need to come with an open heart. I recommend this school to anyone who wishes to feel at home while learning/growing further on their journey in True Yoga – in all of its gorgeous essences.
Regina
A TRANSCEND, SPIRITUAL EXPERIENCE AND HOLISTIC GROWTH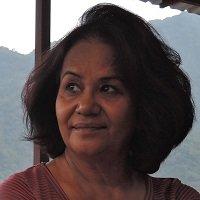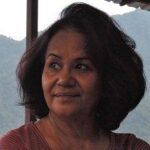 Yoga Capital of India , Rishikesh I could experience essence of yoga by enrolling in 200 hour Yoga Teacher Training Course at Yoga Essence, Rishikesh under loving guidance of Bodhi Sattva. The ever friendly and supportive team of Joy, Anoop, Dhiraj, Ranjan, Prasad could made 200 hour yoga teacher training flow smoothly same as the flow of our gorgeous divine Ganga. I feel privileged as the course itself was beyond my expectations. Behind the tightly packed schedule without weekly off was the intention of keeping the group energy intact to achieve the transformational frequency at individual level and I felt it was the motto of the school. At the end of the completion of the course along with Certificate ,we could have the 'transcend experience' of inner growth through varied meditation practices as real take away Gift. In my view "After first-hand experience only, a participant can be an Ideal Teacher" is the foundation of Holistic Yoga Teacher Training at Yoga Essence Rishikesh. My earnest prayer for a Holistic Healthy Growth those who are joining the course and of the school. I am truly indebted to the entire team for their love and support during my entire stay. Pranam, Love
Sharada
TRANSFORMATIONAL YOGA- A COMBINATION OF SPIRITUAL, MENTAL AND PHYSICAL DEVELOPMENT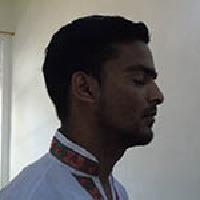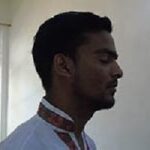 It was a really complete and demanding Yoga Teacher training course. The experience of the transformational yoga course amounts to a combination of spiritual, experiential, mental and physical development of high degree. They give us a worldview of the yoga asanas, pranayama, Meditation, Yoga Nidra practices with the core principles of yoga philosophy, psychology and how they become a one style of life. The teachers were highly knowledgeable and have a great sense of friendliness and tolerance. The accommodation's facilities and the food were nice. If you are looking for real studies of yoga, meditation, and a wonderful Indian hospitality, go for Yoga Essence Rishikesh.
Pradosh
Yoga Essence introduced me to the Spiritual journey and Yogic way of living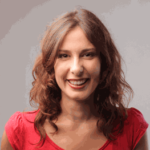 I have completed my 200 hour Holistic Yoga Teacher Training with Yoga Essence at Rishikesh, the Yoga capital of the world. It was a great experience. Yoga Essence introduced me to the Spiritual journey and Yogic way of living. The course covered all aspects of Yoga including theory and practice. Instructor Joy has a deep and thorough knowledge of Yoga. I enjoyed a lot practical and life oriented teaching of Bodhi Sattva on Meditation, Yoga Nidra and Applied Yoga Philosophy that gave insights how to implement them in our everyday life. During the course, I also made friends with like-minded people from around the world, who were on the same journey. I would recommend anyone to take this journey with Yoga Essence for personal enrichment and inner peace.
Ariana
amazing combination of theory and practical classes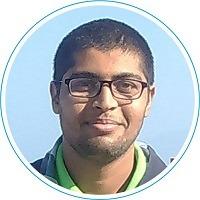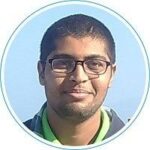 The journey during my 200 hour Holistic Yoga Teacher Training Course at Yoga Essence was wonderful and life changing event that fostered great relationships and learning! I loved everything about this course and I am still feeling the ripple effect of the transformation in my life. The amazing combination of theory and practical classes, the way they are conducted have turned my whole period of stay and learning into joyful and peaceful. In this course, I received teachings and practical experience in many areas of Yoga like Asanas, Pranayama, traditional and contemporary Meditation practices, Yoga Nidra Practice, Mantras and many deep insights of yogic life & the true spirit of Yoga. My teachers were extremely knowledgeable, loving, and supportive. They're extremely dedicated and passionate about yoga and appreciated their attention to details. I learnt more than I thought possible and really grateful to whole team of Yoga Essence for sharing so much.
Jasmin
I DISCOVERED, I TRANSFORMED AND LEARNED TO LOVE MYSELF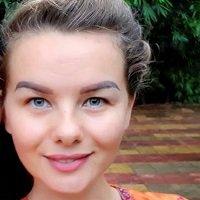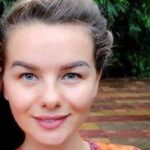 What I experienced @ Yoga Essence Rishikesh by joining 200 hour holistic Yoga Teacher training course cannot be described in words. It was a magical experience about life, mind, body and soul. About how to go deeper within and how go deeper into meditation, and how to let go. You need to feel it, to manifest it, to express it, to dance, to cry, to laugh, to scream, to jump, to understand what Bodhi Sattva is trying to bring with his course. I am fortunate that I have been one of his students because if you want to be a yoga teacher, you need to help yourself first, in order to help others. How you can stabilize others, if you don't stabilize yourself? I discovered myself, I transformed myself and I learned to really love myself and others unconditionally. Per total I am grateful for what I receive at Yoga Essence. I know this was just my beginning to the Yoga journey, but this initiation was about ME, and it had a huge impact on knowing what is inside me and how I can go into yoga and meditation. Thank You Namaste!
Ade