Yoga Teacher Training Reviews
LEARNT HOW TO TAKE CARE OF MY REAL INNERMOST SELF AND TRULY ISVARA PRANIDHANA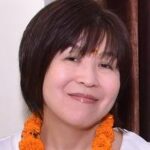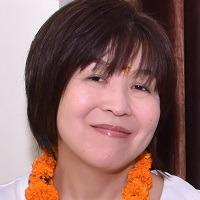 I just completed 200 hour Holistic Yoga Teacher Training Course at Yoga Essence. I originally planned just to stay for 8 days Holistic Yoga Retreat but ended up with completing 200 hour Holistic yoga teacher training course since I realized that I was learning how to take care of my real innermost self which I have been putting aside in the busy life. Swami Samarth taught us a variety of meditation techniques which introduced me the comfort and calmness with just being here now. They also brought me more awareness and relaxation on my asana practice and reminded myself that the asana is not fitness exercise at all. The course was very well organized and conducted for meditation beginners and anybody who is interested in learning comprehensive yoga practices.
The practice Swami ji and other teachers shared with us varies in music, dancing, chakra work, asana, mantra chanting, pranayama, asana, yoga philosophy, etc. If you come just with the open mind you will get so many things out of them and I believe your life will be filled with more love and peace. The accommodation and meals were excellent as well, hotel staff was all friendly and supportive and made my stay very cozy. Lastly, I appreciate the sincere and dedicated effort by Swami ji and all other teachers in leading all of us to ultimate joy of inner journey. My days of learning in your school was truly Isvara Pranidhana for myself. I will carry on my practice.
A TRANSCEND, SPIRITUAL EXPERIENCE AND HOLISTIC GROWTH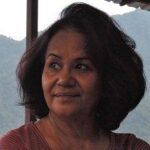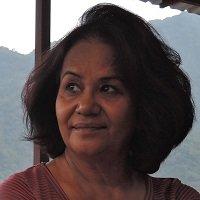 Yoga Capital of India , Rishikesh I could experience essence of yoga by enrolling in 200 hour Yoga Teacher Training Course at Yoga Essence, Rishikesh under loving guidance of Swami Samarth. The ever friendly and supportive team of Joy, Anoop, Dhiraj, Ranjan, Prasad could made 200 hour yoga teacher training flow smoothly same as the flow of our gorgeous divine Ganga. I feel privileged as the course itself was beyond my expectations. Behind the tightly packed schedule without weekly off was the intention of keeping the group energy intact to achieve the transformational frequency at individual level and I felt it was the motto of the school. At the end of the completion of the course along with Certificate ,we could have the 'transcend experience' of inner growth through varied meditation practices as real take away Gift. In my view "After first-hand experience only, a participant can be an Ideal Teacher" is the foundation of Holistic Yoga Teacher Training at Yoga Essence Rishikesh. My earnest prayer for a Holistic Healthy Growth those who are joining the course and of the school. I am truly indebted to the entire team for their love and support during my entire stay. Pranam, Love
Yoga Essence introduced me to the Spiritual journey and Yogic way of living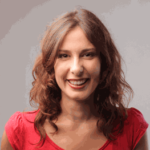 I have completed my 200 hour Holistic Yoga Teacher Training with Yoga Essence at Rishikesh, the Yoga capital of the world. It was a great experience. Yoga Essence introduced me to the Spiritual journey and Yogic way of living. The course covered all aspects of Yoga including theory and practice. Instructor Joy has a deep and thorough knowledge of Yoga. I enjoyed a lot practical and life oriented teaching of Swami Samarth on Meditation, Yoga Nidra and Applied Yoga Philosophy that gave insights how to implement them in our everyday life. During the course, I also made friends with like-minded people from around the world, who were on the same journey. I would recommend anyone to take this journey with Yoga Essence for personal enrichment and inner peace.
amazing combination of theory and practical classes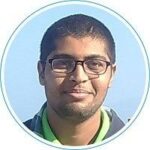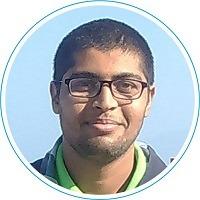 The journey during my 200 hour Holistic Yoga Teacher Training Course at Yoga Essence was wonderful and life changing event that fostered great relationships and learning! I loved everything about this course and I am still feeling the ripple effect of the transformation in my life. The amazing combination of theory and practical classes, the way they are conducted have turned my whole period of stay and learning into joyful and peaceful. In this course, I received teachings and practical experience in many areas of Yoga like Asanas, Pranayama, traditional and contemporary Meditation practices, Yoga Nidra Practice, Mantras and many deep insights of yogic life & the true spirit of Yoga. My teachers were extremely knowledgeable, loving, and supportive. They're extremely dedicated and passionate about yoga and appreciated their attention to details. I learnt more than I thought possible and really grateful to whole team of Yoga Essence for sharing so much.
I DISCOVERED, I TRANSFORMED AND LEARNED TO LOVE MYSELF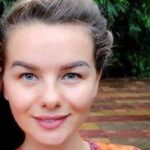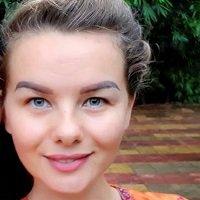 What I experienced @ Yoga Essence Rishikesh by joining 200 hour holistic Yoga Teacher training course cannot be described in words. It was a magical experience about life, mind, body and soul. About how to go deeper within and how go deeper into meditation, and how to let go. You need to feel it, to manifest it, to express it, to dance, to cry, to laugh, to scream, to jump, to understand what Swami Samarth is trying to bring with his course. I am fortunate that I have been one of his students because if you want to be a yoga teacher, you need to help yourself first, in order to help others. How you can stabilize others, if you don't stabilize yourself? I discovered myself, I transformed myself and I learned to really love myself and others unconditionally. Per total I am grateful for what I receive at Yoga Essence. I know this was just my beginning to the Yoga journey, but this initiation was about ME, and it had a huge impact on knowing what is inside me and how I can go into yoga and meditation. Thank You Namaste!