Meditation Teacher Training Reviews
"Quite Intense, Definitely Transformative Course- I felt a shift and release"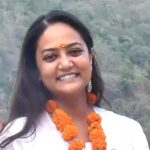 My overall experience of this course was quite definitely transformative. It was intense and difficult at times, but I felt a shift and release. I have learnt how to prove my skills so I can teach meditation from an authentic and connected space. The course allowed me deep release from pains I had been carrying for a long time. My judgements and ego were highlighted in the course and has allowed me to soften as an individual. Thank you Janna and Swamiji for being authentic teachers.
The teachings were well instructed and clean. The teachers were open to questions, feedback and holding safe space. The teachings were well documented and you could tell it was heartfelt.
The food was good and the accommodation was comfortable. The staff were all friendly and respectful.
"200 Hour Meditation TTC provides a great opportunity to work on my inner soul"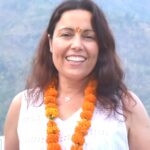 200 hour Meditation Teacher Training course is really intensive and is a great opportunity to work on our inner soul. I came here with an open mind and the will to experience and experiment different meditations and I got that discovered a  great amount of active meditation that really sense me and I think it will sense other as well now that I have this knowledge with me I feel that is my duty to pass it to others, so they  can experience it too.
Swami ji really teaches from his heart and with joy it's really important to find the teacher with such a passion for the meditations he teaches I can see that he  really cares about the students and their personal growth and always he push them a step toward, even if they don't realize that.
Janna it's a sweet , caring , loving teacher who has had a really important job when the time to keep the girls focus and out of monkey mind.
I can see that she teacher from the heart and was a really important balance for the dynamic of the course .
Food and accommodations was very good, all the staff is very friendly.
Sonia Alexandra Corriea Lopes
Where do I begin? This is a must attend course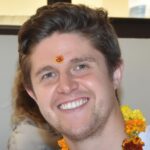 Where do I begin? Having completed the 200 hour Meditation TTC and yoga nidra Level 1 TTC in February, I have taken a couple of months to fully appreciate the transformative experience. The course was even more than I had hoped for. The staff were loving and supportive throughout and the teaching was provided with such understanding and enthusiasm. The food was delightful and I've never felt healthier throughout the month. The accommodation was comfortable and Rishikesh was spiritual paradise. I couldn't recommend this course highly enough, firstly for one's own personal knowledge, but equally for building the knowledge, understanding and confidence to teach and share the gift of meditation with others. This is a must attend course! Thank you to everyone at Yoga Essence Rishikesh. Quite frankly the course is worth its weight in gold and the supportive manual and USB content you leave with is worth the program fee alone. read more
An Unforgettable Journey that I will cherish in my heart forever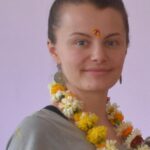 The 100 hour MTTC at Yoga Essence was an unforgettable journey that I will cherish in my heart forever. For anyone looking for a meditation school, I definitely recommend Yoga Essence. I deeply fell that I had the gift to learn highly efficient techniques and ways on how to balance my whole being and bring it again and again in alignment with nature/universe/existence. In total I am very happy and grateful about the course and the loving and kind atmosphere created by Swamiji and Sattva. I will definitely keep in touch, with love and connection. 
A Very Beautiful Experience- Full of aha-moments, laughter, tears, love and joy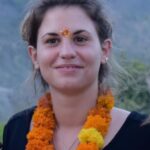 I completed the 100 hour MTTC at yoga essence. It was a very beautiful and insightful course full of aha-moments, tears, laughter, love and joy. It felt so sacred and protected. In the past, I have done a 500h Vinyasa/ashtanga teacher training and a 100h yin yoga teacher training course. Out of all the courses I've done, yoga essence was definitely the best and most heartfelt!
So much knowledge, so much information and food for thought. I finally felt like that students were listened to. 
HAPPY! HAPPY! HAPPY! Would definitely recommend this course! 
A big thanks to Yoga Essence- for this fantastic travel inside myself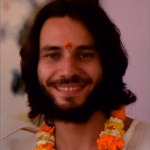 I came to Yoga Essence just for the 100 hour meditation teacher training course and I found in the beginning really hard to go beyond my ego. I would like to suggest that if you really want to go deep inside yourself, to go further beyond this first stage. After 15 days I decided to join the whole 200 hour course since it changed a lot inside me. I did not expect to find a program like this but I found a place where you can enjoy the real yoga. You will find a lot of different yogas around the world but here you will find the real one. That is not just asana and not just meditation practices but the real inner journey. I will come back for sure and I thank Yoga Essence for this fantastic travel inside myself.see video
Learnt how could I connect to Myself- To find the answers Inside
My overall experience has been above my expectations. I joined the 200 hour MTTC because I was ready to go further on my inner journey and to learn more about how I could connect to myself – in order to find the answers inside. And at the same time I was curious about meditation and learning more about different meditation techniques. The way the course is set up, is very well done. The combination of meditations, the satsangs, the silent days, and the support/community experience has given me the secure base and depth to go deeply inward and to actually transform. This course embodies all that meditation is about.
THE FOOD WAS AMAZING!! Really tasty and enough variety. Accommodation was also good. Clean and comfortable.
All teachers are so lovely and full-hearted. You can really feel that they care and are here to help you on your inner journey. I loved how Swami Ji shared his insights with his whole being and showed his (com)passion also outside of class. All staff is so sweet and caring, really beautiful! Love the community feeling here at Yoga Essence!
Great and Deep Experience- very Intense and full of surprises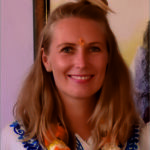 The 200h Meditation TTC has been a great and deep experience. It is so much more than a classic TTC. Swami ji puts his heart into it and wants the students to join a transformational journey. He totally cares about the transformation and happiness of his students. This class was much more than I expected, very intense and full of surprises. Every day was a different experience which I appreciated. It's been playful, full of joy and and we've also been pushed lovingly to experiment and to try new things, even if it was outside of our comfort zone. I am very happy that I have attended this course.
The teachers are great, caring and loving. They have all the knowledge that is required and obviously Swami ji is a master. He is inspirational and full of wisdom.
Food was amazing. It was always fresh, homemade and there was enough variety that it didn't become boring during 3 weeks. The Yoga Essence Team is really lovely and caring! Thank you for everything! I will definitely recommend this meditation course/school.
PRACTICE- AN IMPORTANT TOOL FOR DEEP RELAXATION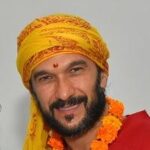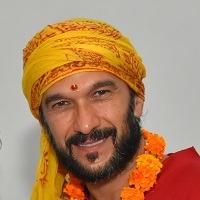 My experience of 200 hour meditation teacher training course was amazing and transformational. I have got deep knowledge about meditation and life. At the beginning I didn't understand why we don't have material, but later on I got it that we need to practice more and get real experience of the practices. Regarding mantra it would be great to have special session to learn how to pronounce it specially the long once. All in all was unique experience, lots of practical meditation and great energy. I developed lots of new skills and learnt new knowledge. Much appreciate all the efforts behind this 200 hour Meditation teacher training course. The logistic, the Music, the Great manual and the powerful practices help for sharing the practices with others.
TRANSFORMATIONAL, TOUCHING AND REFRESHING EXPERIENCE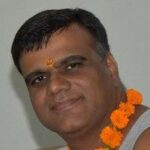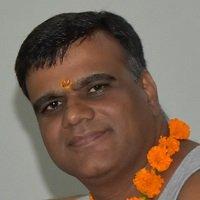 The insights I got while staying and learning at Yoga Essence is life changing. After seeking around the world for a right school/Ashram/academy for development of my inner journey I am very glad I found Yoga Essence. The school's environment is amazing, very clean, and full of positive energy. The best part is the team and the management of the school, which is always ready to help. The techniques taught at Yoga Essence are multi-dimensional and very transformational. Swami Samarth I have to say that you are an amazing teacher and the best part is what you teach, you live. Your experience and insights are enlightening and I sincerely believe that Yoga Essence will do amazing work in the coming future. I have to add that your team consisting of Joy, Prasad, and Ranjan are amazing and all these guys are full of love, peace and harmony. The 200 hours Meditation teacher training course fulfills all my expectations what I was searching for. The contents of the course are touching various aspects of the meditation techniques which are quite refreshing and it fulfills expectations of a seeker.
felt more and more vibration in different chakra areas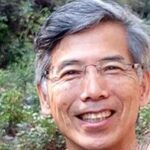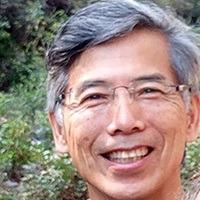 A very great experience! Profound techniques were taught by Swami Dhyan Samarth, both in liberation and going deep into the self. I felt more and more vibration in different chakra areas, and I went deeper into the layers inside. I discovered some very great techniques that intent to continue practice, Thank you Swamiji very much for the sharing those techniques. Teaching was really good. Clam explanation and deep knowledge, It was not always easy for me to understand, due to the language. But I got more of the technique and the meditation teacher was really patient about that, repeated when needed. Food was very good. Different Dal each day and always delicious. A good mix of fresh and cooked food. Personnel in the kitchen were nice and joyful. Accommodation was good.
learning is not from books but from own practical experience
Just finished my Chakra Meditation Teacher Training course and I wanted to share my gratitude to Swami Samarth and the whole team of Yoga Essence Rishikesh. I am really happy with my choice to enter this meditation training course. Very good atmosphere and energy, yoga place is super clean, very well organized, lessons always on time, adjustment according to group energy and very experienced teacher Swami Dhyan Samarth who lives what he teaches. I have felt very calming, blessing, loving and relaxing atmosphere during learning and practicing meditation during this meditation course. If you are open and ready to move ahead, you will have an amazing soul journey and experience. The learning is not from books but from own practical experience, so get ready to go deep inside.
A piece of my heart will always be here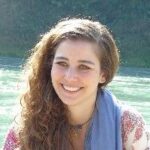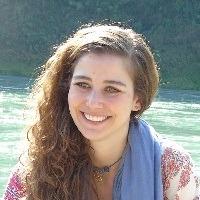 I recommend this course to anyone who is searching for different kinds of meditation practices and along with deep self-transformation. A piece of my heart will always be here with the beautiful people and the lessons I shared and learned. Thank you so much for everything. Namaste!
learn and experience deeper aspects of meditation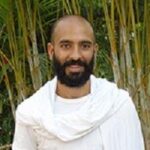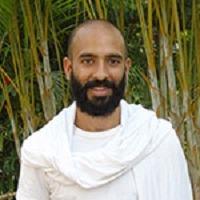 I have just completed the meditation teacher training with Swami Samarth and absolutely loved every minute of it. The atmosphere created during course allowed me to learn and experience deeper aspects of meditation. Through the process I could able see many layers of my mental and emotional issues of life and also learnt the skill how to overcome them through wide range of meditation practices. I have received many deep yogic insights on most important topics of life. This course is managing to bridge the gap between the traditional yogic mind and manner and the western modern world, in a way which honors tradition, gives deep insight and amazing practical teachings whilst maintaining the wonderful Indian charm, but also allows a western student to go home with all the tools and techniques as a teacher for a western market and much more!
learning meditation from a genuine teacher
He also has a wonderful, knowledgeable and helpful team that work with him who help to make the experience great. If you are interested in both learning meditation from a genuine teacher and as well as in need of some drastic changes to your life, Yoga Essence Rishikesh is the way to go. Thank you so much for everything done for my life! Derrick
helped open my mind to the meaning of meditation
I completed my 100-hour meditation teacher training with Swami Dhyan Samarth in July. My experience to say the least was life-transforming. Though I had regularly practiced meditation for many years, this course has helped open my mind to the meaning of meditation. Words alone cannot describe how wonderful Swami Dhyan Samarth really is. It was clear from the very beginning that he cares about the growth of his students. He is open minded and creative teacher, who has a deep understanding of the meditation techniques that he teaches. His answers were always thoughtful, and he has helped me regain motivation and bring meaning back into my life.
EXPERIENCED AND LEARNT A LOT DIFFERENT MEDITATION PRACTICES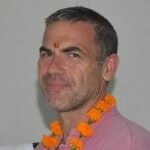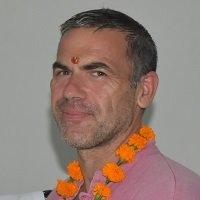 As a Yoga Teacher, I chose to follow the 200 hours meditation teacher training in Yoga Essence Rishikesh because I wanted to learn and experience different meditation techniques that the training offers different techniques than other schools. Not only I experienced and learned a lot different meditation practices but also it became my life changing process. I found joy and calmness in myself; it deepened my inner journey to experience who I really am? The small group of the program allowed us to become intimate with classmates and made it possible for the excellent teachers to give personal guidance. The teachers are living what they teach and now I understand more what it means to be a yogi. Now I know how I want to teach yoga in my home country with a lot of joy, singing and dancing. I truly recommend this course and school. I'm thankful that I followed it. Namaste! Mario.