Meditation Teacher Training Reviews
"Very transformational course & life changing meditation techniques."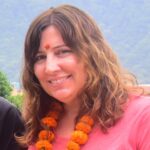 i) I feel that my body/heart/mind energy is much more balanced and harmonized. I used to live in my mind, often fighting with it but its much calmer and quieter. I feel that I'm much more aware and find it easier to be anchored by the breath and senses.
ii) The body-mind-emotion balancing practices are really great for coming out of the mind and very quickly bring a state of calmness.
Although, I have loved all of the meditations, my favourites are:
Chakra sounds
Chakra Balancing and Prayer
Kundalini
Dynamic
Headless
No dimension
Nadabrahma
Mindful movement
The Dynamic has been the most experiential. The combination of practices are great and its so fantastic to be able to let go in Catharisis…so liberating
iii) Clarity and Understanding
The main clarity and understanding comes from thinking about the lifestyle of modern man. How all we do is think about our own needs and wants, putting ourselves under enormous stress. We have forgotten how to live joyously and in harmony with ourselves, each other and the planet. It's a beautiful thing to find the peace and happiness when living in the present moment, with appreciation and gratitude for everything that surrounds. The other thing is the silence period understanding how communication and socialisation can cause so much stress.
iv) Factors, points or practices that are helping me to stay more balanced, peaceful and joyful.
The environment is so peaceful. Just looking out at the mountains and surroundings, all that one can see and hear brings enormous joy and gratitude.
Karen
" Very scientific structure of the course and amazing teachers."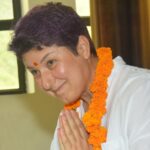 My experience of this training was very intense. The structure of this course is developed in the scientific method on all the aspects. Guruji Bodhi Sattva is an amazing teacher. He is more than 100% dedicated to this course and to his teaching. I'm considering I'm lucky and honored to have the opportunity to be his student. All the services are organized in such a way that we can have all the conditions to be relaxed and in pace, to integrate all the experiences on the training. I can feel the care and love from all the team members.
I'm in fully gratitude for everything.
Cerasela Sindile
"Course helped to bring more clarity, awareness in life. Wonderful meditation techniques, great teachers."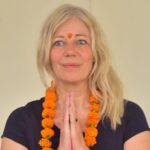 i) I have gained more clarity, rest, I am more grounded, feel lighter, joyous, energic, less thought, more open, peaceful, harmonious. I feel like all my chakra is open. A previously obtained experience I knowledge finds its place.
ii) Dynamic meditation, chakra balancing, chakra balance, kundalini meditation and headless meditation in combination with the silent period. The activating character has been of major importance, especially dynamic meditation. I utterly love the subtle energy practices. The silent days have contributed a lot in becoming aware of my unawareness and have been a great opportunity to practice and will be a reminder (point of reference) for the future. It was also good because I came aware of the effects of the meditations we had practiced before.
iii) 24-hour awareness is needed much more clarity and focus on myself and the future the cleared idea of how to live in modern society and deal with its challenges more clarity in what needs to be changed in my life The necessity to do the things you do with full awareness and for 100% How like to grow more on the path of yoga
iv) Awareness instructions Moving/dancing/expressing Being in nature Talking time to genuine listen/ observe Soft focusing with heart awareness All meditations Kirtan To be blissful Silent days To guard my energy and time
Olga de Krieger
"Incredible and transformative course, Eye opening course"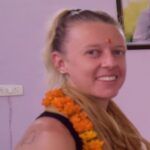 This course has been incredibly eye-opening, heart-opening, humbling, transformative and so so much more. I learned many life lessons but just a few that touched and created a shift in me were these; ACCEPT SURRENDER, TRUST and "SERIOUSNESS IS A DISEASE". I feel that I'm learning to accept myself and will continue to grow in that every day, surrounding my "control", learning to trust experience, and taking a new approach to live life playfully and full of joy and love for all. When I came to India I was lost and taking a sense of purpose and connection. I now feel that although it is not totally clear, I do know what path I'm on and I can relax and trust it. I also feel a new loving connection to myself, others and life itself. The program was intense and exhausting at times and I had no idea what to expect but I'm so thankful for all of it. I feel very well prepared to take these practices and mindfulness hour and incorporate them into my daily life and share with others. I'm also in awe of all the wonderful resources we are being sent home with. I'm so grateful for this experience and looking forward to the journey ahead, knowing I will always have the love and support of all the beautiful souls I have met here at Yoga Essence. My heart is so full.
Kayla Dolyniuk
"Amazing teachers, very well organised course, food and accommodation is Superb."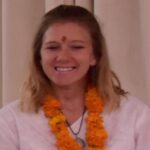 My overall experience of the program was very positive. From start to finish the program encompassed deep knowledge, guidance, and integrity. It was thorough, organized, and rich with wisdom. Each teacher helps their role exceptionally well. Swamiji led from his heart. He provided humour, kindness, deep connection, and interest in sharing the knowledge of his program. He designed the program intelligently and passionately. He showed portrayed the role of a teacher, a guru, and an authentic human being. Sambodhi was poised and graceful while sharing her wisdom through science and psychology. She delivered her teachings in an efficient and manageable way for anyone to understand. The three teachers made me feel comfortable. welcome, and excited to learn about meditation, lifestyle, and yogic principles. Himadri was a lovely face to see, as well as Prasad. Without Himadri's initiative and kindness, I don't think I would have found myself at Yoga Essence. The food was always prepared with kindness and cleanliness.  The food was always prepared with kindness and cleanliness. The staff continuously made personal dietary changes to meet the needs of myself and others. Several times I asked for various additions, and they gladly provided it to me. I loved breakfast and lunch. The team overall in all departments was top! Thanks to Yoga Essence Family.
LINDSEY V. GRANTZ
"Very beautiful, intense and very transformative journey, scientifically designed course."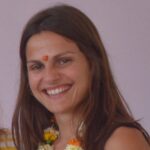 My 200-hour Meditation teacher training in Rishikesh at Yoga Essence was a beautifully intense and transformative journey. I felt, learned the essence of meditation, yoga nidra, and other yogic practices through the course. The course structure has been designed intelligently, scientifically  by Swami Ji so that one can feel the experiential aspect of yoga and meditation. The teachers here take care of their students as their family members and creates a family bonding in the loving surroundings. I love all the teachers and they have shared all their knowledge with great love, compassion, and joy. The food was superbly delicious, sattvic and yogic.All other services of the Yoga Essence were super perfect. Thank you for Everything!! Love and Hugs.
Joana Isabel Pedreira Costa
"Truly transformational, Self-growth experience, bring immense inner wisdom."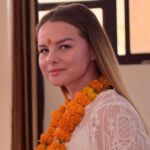 My name is Adelina and it's my second time here at Yoga Essence. Being a student again, made me realize how incredible this inner journey can be. Incredible beautiful & incredibly difficult. Because growth is painful. In the 1st course with Swami, I have been able to dig in the 1st layer of my inner journey. Was a soft layer, but full of traumas & dramas &fears. And I thought I conquer them all and now I just came back stronger & confident. And what I was needing now was just a polish. But instead of that, I started digging even more and I found the 2nd layer of my inner journey which I had to heal & accept. This layer was not a soft layer anymore, was full of stones, full of blockages. Big hard rocks, very difficult to break them. But here I am in this great path, accepting my fears, my insecurities, all the misconceptions, all family expectations, society & religious conditionings.
We have been through various techniques and tools of Asana, pranayama, mantra chanting, Kirtan, silence days, yoga nidra, meditation practices like kundalini, chakra, gibberish, very powerful practices that bring harmony & inner balance between body, mind, and heart. All of these are scientifically designed to experience true transformation into our life.  We can increase our ability to dive more into self-awareness, we can increase our ability to expand our consciousness, to fortify our intuition, to discover our life purpose, to embrace and to connect to our inner wisdom. It's not just a simple course. It's a Transformational transition, a self-growth experience, which I could have it here at Meditation Teacher Training Course at yoga essence.
And I was lucky to be in a magical group with other beautiful ladies. And I know that The Universe put us together here & now, for a higher purpose. To open ourselves, to accept ourselves, to learn from each other, to inspire each other, to trust each other, to evolve together, to heal together, to grow stronger together, to hug, to laugh, to cry, to dance, to sing and to hug again. My studies transformed themselves in a huge experience of gratitude, healing, and honest tears. This is the miracle of India! This is the miracle of Yoga Essence School! Whoever will join this course, should remember that each inner journey is unique and different, because we all are unique and different in our own way. So don't compare, don't judge, don't project and have no expectations. Just trust the process! Trust Swamy!
Adelina Magnea
"Wonderful Experience. My life will be never same again after this course."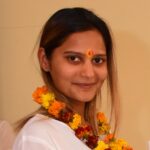 Hello, my name is Arpitha, I am Indian but I live in Kuwait. I came here for 200 hour meditation teacher training. My experience so far has been wonderful. I don't think my life will ever be the same again. Swamiji has taught me so much in so little time. He made me realise that you get to choose the kind of life that you wish to live. You get to make the decisions, you get to decide how it is that you want to live your life.
In terms of the facilities that he provides you, not a single complaint. The food is beyond this world, every single day get wonderful food, three beautiful meals, the accommodation is clean. And he takes care of you like you are of his own. I am definitely coming back.
ARPITHA
" This course personally brought lot of transformation & inner journey inside me."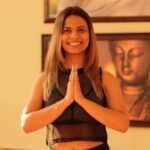 Namaste, my name is Zainab. I am from India but I live in London and I came here for 200 Hour Meditation Teacher Training Course. I came with no expectations but I got a lot. So I start my journey with accommodation, I will say its all about everything from accommodation, food, study and the classroom, our yoga hall and other material, just one word I will use which is quality that's it, I will not say anything more than that. 
And the best part in this course, I like the four days silence because it personally brought lot of transformation or inner journey inside me. I was a person who always struggle to sit quiet but that was a big, I will say more realization. I learn to watch about my emotions which I didn't knew how to watch it. I am a person who had been lot of anger but that helped me to understand that anger is just a kind of emotion which comes and goes and Swamiji gave us lot of guidance, how to watch it, how to observe it, how not to react on it which I am still working on it.
Zainab
"Quite Intense, Definitely Transformative Course- I felt a shift and release"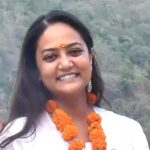 My overall experience of this course was quite definitely transformative. It was intense and difficult at times, but I felt a shift and release. I have learnt how to prove my skills so I can teach meditation from an authentic and connected space. The course allowed me deep release from pains I had been carrying for a long time. My judgements and ego were highlighted in the course and has allowed me to soften as an individual. Thank you Janna and Swamiji for being authentic teachers.
The teachings were well instructed and clean. The teachers were open to questions, feedback and holding safe space. The teachings were well documented and you could tell it was heartfelt.
The food was good and the accommodation was comfortable. The staff were all friendly and respectful.
Namrata Verma
"200 Hour Meditation TTC provides a great opportunity to work on my inner soul"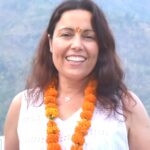 200 hour Meditation Teacher Training course is really intensive and is a great opportunity to work on our inner soul. I came here with an open mind and the will to experience and experiment different meditations and I got that discovered a  great amount of active meditation that really sense me and I think it will sense other as well now that I have this knowledge with me I feel that is my duty to pass it to others, so they  can experience it too.
Swami ji really teaches from his heart and with joy it's really important to find the teacher with such a passion for the meditations he teaches I can see that he  really cares about the students and their personal growth and always he push them a step toward, even if they don't realize that.
Janna it's a sweet , caring , loving teacher who has had a really important job when the time to keep the girls focus and out of monkey mind.
I can see that she teacher from the heart and was a really important balance for the dynamic of the course .
Food and accommodations was very good, all the staff is very friendly.
Sonia Alexandra Corriea Lopes
Where do I begin? This is a must attend course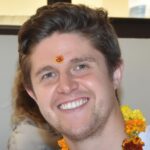 Where do I begin? Having completed the 200 hour Meditation TTC and yoga nidra Level 1 TTC in February, I have taken a couple of months to fully appreciate the transformative experience. The course was even more than I had hoped for. The staff were loving and supportive throughout and the teaching was provided with such understanding and enthusiasm. The food was delightful and I've never felt healthier throughout the month. The accommodation was comfortable and Rishikesh was spiritual paradise. I couldn't recommend this course highly enough, firstly for one's own personal knowledge, but equally for building the knowledge, understanding and confidence to teach and share the gift of meditation with others. This is a must attend course! Thank you to everyone at Yoga Essence Rishikesh. Quite frankly the course is worth its weight in gold and the supportive manual and USB content you leave with is worth the program fee alone. read more
JAMES COOPER
An Unforgettable Journey that I will cherish in my heart forever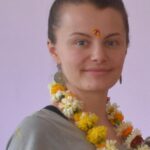 The 100 hour MTTC at Yoga Essence was an unforgettable journey that I will cherish in my heart forever. For anyone looking for a meditation school, I definitely recommend Yoga Essence. I deeply fell that I had the gift to learn highly efficient techniques and ways on how to balance my whole being and bring it again and again in alignment with nature/universe/existence. In total I am very happy and grateful about the course and the loving and kind atmosphere created by Swamiji. I will definitely keep in touch, with love and connection. 
Nina Elsemueller
A Very Beautiful Experience- Full of aha-moments, laughter, tears, love and joy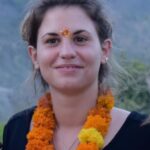 I completed the 100 hour MTTC at yoga essence. It was a very beautiful and insightful course full of aha-moments, tears, laughter, love and joy. It felt so sacred and protected. In the past, I have done a 500h Vinyasa/ashtanga teacher training and a 100h yin yoga teacher training course. Out of all the courses I've done, yoga essence was definitely the best and most heartfelt!
So much knowledge, so much information and food for thought. I finally felt like that students were listened to. 
HAPPY! HAPPY! HAPPY! Would definitely recommend this course! 
Vanessa
A big thanks to Yoga Essence- for this fantastic travel inside myself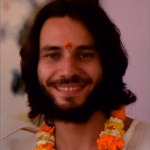 I came to Yoga Essence just for the 100 hour meditation teacher training course and I found in the beginning really hard to go beyond my ego. I would like to suggest that if you really want to go deep inside yourself, to go further beyond this first stage. After 15 days I decided to join the whole 200 hour course since it changed a lot inside me. I did not expect to find a program like this but I found a place where you can enjoy the real yoga. You will find a lot of different yogas around the world but here you will find the real one. That is not just asana and not just meditation practices but the real inner journey. I will come back for sure and I thank Yoga Essence for this fantastic travel inside myself.see video
Francesco Campoli
Learnt how could I connect to Myself- To find the answers Inside
My overall experience has been above my expectations. I joined the 200 hour MTTC because I was ready to go further on my inner journey and to learn more about how I could connect to myself – in order to find the answers inside. And at the same time I was curious about meditation and learning more about different meditation techniques. The way the course is set up, is very well done. The combination of meditations, the satsangs, the silent days, and the support/community experience has given me the secure base and depth to go deeply inward and to actually transform. This course embodies all that meditation is about.
THE FOOD WAS AMAZING!! Really tasty and enough variety. Accommodation was also good. Clean and comfortable.
All teachers are so lovely and full-hearted. You can really feel that they care and are here to help you on your inner journey. I loved how Swami Ji shared his insights with his whole being and showed his (com)passion also outside of class. All staff is so sweet and caring, really beautiful! Love the community feeling here at Yoga Essence!
Janna Van Duijkeren
Great and Deep Experience- very Intense and full of surprises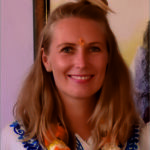 The 200h Meditation TTC has been a great and deep experience. It is so much more than a classic TTC. Swami ji puts his heart into it and wants the students to join a transformational journey. He totally cares about the transformation and happiness of his students. This class was much more than I expected, very intense and full of surprises. Every day was a different experience which I appreciated. It's been playful, full of joy and and we've also been pushed lovingly to experiment and to try new things, even if it was outside of our comfort zone. I am very happy that I have attended this course.
The teachers are great, caring and loving. They have all the knowledge that is required and obviously Swami ji is a master. He is inspirational and full of wisdom.
Food was amazing. It was always fresh, homemade and there was enough variety that it didn't become boring during 3 weeks. The Yoga Essence Team is really lovely and caring! Thank you for everything! I will definitely recommend this meditation course/school.
Isabella Bombik
PRACTICE- AN IMPORTANT TOOL FOR DEEP RELAXATION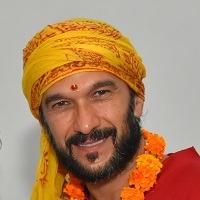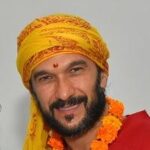 My experience of 200 hour meditation teacher training course was amazing and transformational. I have got deep knowledge about meditation and life. At the beginning I didn't understand why we don't have material, but later on I got it that we need to practice more and get real experience of the practices. Regarding mantra it would be great to have special session to learn how to pronounce it specially the long once. All in all was unique experience, lots of practical meditation and great energy. I developed lots of new skills and learnt new knowledge. Much appreciate all the efforts behind this 200 hour Meditation teacher training course. The logistic, the Music, the Great manual and the powerful practices help for sharing the practices with others.
Wisssam
TRANSFORMATIONAL, TOUCHING AND REFRESHING EXPERIENCE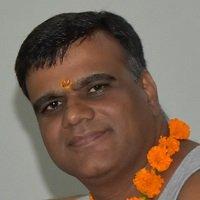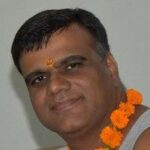 The insights I got while staying and learning at Yoga Essence is life changing. After seeking around the world for a right school/Ashram/academy for development of my inner journey I am very glad I found Yoga Essence. The school's environment is amazing, very clean, and full of positive energy. The best part is the team and the management of the school, which is always ready to help. The techniques taught at Yoga Essence are multi-dimensional and very transformational. Bodhi Sattva I have to say that you are an amazing teacher and the best part is what you teach, you live. Your experience and insights are enlightening and I sincerely believe that Yoga Essence will do amazing work in the coming future. I have to add that your team consisting of Joy, Prasad, and Ranjan are amazing and all these guys are full of love, peace and harmony. The 200 hours Meditation teacher training course fulfills all my expectations what I was searching for. The contents of the course are touching various aspects of the meditation techniques which are quite refreshing and it fulfills expectations of a seeker.
Manuhari
a one-of-kind experience and insight
It is a wonderful and unique experience. There are so many yoga teacher training and retreats in Rishikesh, but I truly feel that this course provides a one-of-kind experience and insight, with teachings which are often rushed, glossed over, or ignored by larger schools.
Robert Webb
Everything was beyond expectations
Thank you so much Swami for the journey you took me on to discover my spiritual self and transform my life. Everything was beyond expectations. I felt cared for, guided and deeply loved unconditionally. I'm grateful for your teachings but also for your kindness, for the joy and laughter we shared together with all the others from the group who became like a family for me. Thank you also to all the other warm hearted people of your team. This was definitely an unforgettable experience for me which changed my whole view about life. Wishing you all the best and looking forward to meeting you again soon.
Mirela Raula
Thanks for becoming my family for 15 days
It was a great experience! I discover a lot of things of my life through this Life Transformational Meditation Retreat at Yoga Essence Rishikesh. Thanks to all Yoga Essence team. The retreat brings lots of changes to my life. I am just in the beginning of the inner journey but that's a great start! I found the way to be with myself and find the joy inside, not outside. I am not really good in expressing myself with words so I just say that I'm very grateful and appreciate too much what you're doing. Keep up ! you're doing great! Thanks for becoming my family for 15 days. Thanks for all your care, I really appreciate this and will never forget! Namaste !
Xenia Bouranova
felt more and more vibration in different chakra areas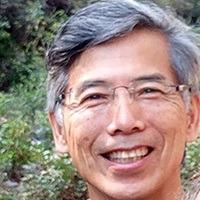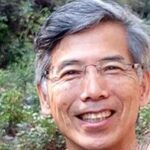 A very great experience! Profound techniques were taught by Bodhi Sattva, both in liberation and going deep into the self. I felt more and more vibration in different chakra areas, and I went deeper into the layers inside. I discovered some very great techniques that intent to continue practice, Thank you Bodhi Sattva ji very much for the sharing those techniques. Teaching was really good. Clam explanation and deep knowledge, It was not always easy for me to understand, due to the language. But I got more of the technique and the meditation teacher was really patient about that, repeated when needed. Food was very good. Different Dal each day and always delicious. A good mix of fresh and cooked food. Personnel in the kitchen were nice and joyful. Accommodation was good.
Naka
learning is not from books but from own practical experience
Just finished my Chakra Meditation Teacher Training course and I wanted to share my gratitude to Swami Bodhi Sattva ji and the whole team of Yoga Essence Rishikesh. I am really happy with my choice to enter this meditation training course. Very good atmosphere and energy, yoga place is super clean, very well organized, lessons always on time, adjustment according to group energy and very experienced teacher Bodhi Sattva who lives what he teaches. I have felt very calming, blessing, loving and relaxing atmosphere during learning and practicing meditation during this meditation course. If you are open and ready to move ahead, you will have an amazing soul journey and experience. The learning is not from books but from own practical experience, so get ready to go deep inside.
Simona
A piece of my heart will always be here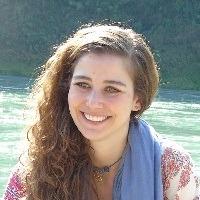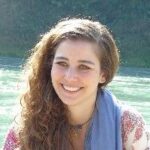 I recommend this course to anyone who is searching for different kinds of meditation practices and along with deep self-transformation. A piece of my heart will always be here with the beautiful people and the lessons I shared and learned. Thank you so much for everything. Namaste!
Derya Sarikaya
learn and experience deeper aspects of meditation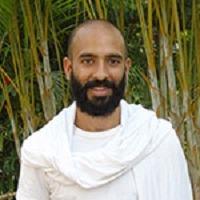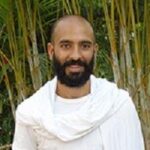 I have just completed the meditation teacher training with Bodhi Sattva and absolutely loved every minute of it. The atmosphere created during course allowed me to learn and experience deeper aspects of meditation. Through the process I could able see many layers of my mental and emotional issues of life and also learnt the skill how to overcome them through wide range of meditation practices. I have received many deep yogic insights on most important topics of life. This course is managing to bridge the gap between the traditional yogic mind and manner and the western modern world, in a way which honors tradition, gives deep insight and amazing practical teachings whilst maintaining the wonderful Indian charm, but also allows a western student to go home with all the tools and techniques as a teacher for a western market and much more!
Vicky
learning meditation from a genuine teacher
He also has a wonderful, knowledgeable and helpful team that work with him who help to make the experience great. If you are interested in both learning meditation from a genuine teacher and as well as in need of some drastic changes to your life, Yoga Essence Rishikesh is the way to go. Thank you so much for everything done for my life! Derrick
Derrick Tint, MD
helped open my mind to the meaning of meditation
I completed my 100-hour meditation teacher training with Bodhi Sattva in July. My experience to say the least was life-transforming. Though I had regularly practiced meditation for many years, this course has helped open my mind to the meaning of meditation. Words alone cannot describe how wonderful Bodhi Sattva really is. It was clear from the very beginning that he cares about the growth of his students. He is open minded and creative teacher, who has a deep understanding of the meditation techniques that he teaches. His answers were always thoughtful, and he has helped me regain motivation and bring meaning back into my life.
Vivek
EXPERIENCED AND LEARNT A LOT DIFFERENT MEDITATION PRACTICES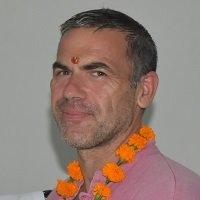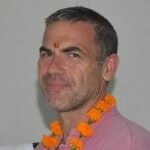 As a Yoga Teacher, I chose to follow the 200 hours meditation teacher training in Yoga Essence Rishikesh because I wanted to learn and experience different meditation techniques that the training offers different techniques than other schools. Not only I experienced and learned a lot different meditation practices but also it became my life changing process. I found joy and calmness in myself; it deepened my inner journey to experience who I really am? The small group of the program allowed us to become intimate with classmates and made it possible for the excellent teachers to give personal guidance. The teachers are living what they teach and now I understand more what it means to be a yogi. Now I know how I want to teach yoga in my home country with a lot of joy, singing and dancing. I truly recommend this course and school. I'm thankful that I followed it. Namaste! Mario.
Mario