Meditation Teacher Training Reviews
PRACTICE- AN IMPORTANT TOOL FOR DEEP RELAXATION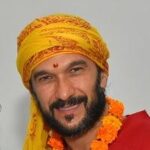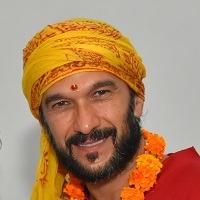 My experience of 200 hour meditation teacher training course was amazing and transformational. I have got deep knowledge about meditation and life. At the beginning I didn't understand why we don't have material, but later on I got it that we need to practice more and get real experience of the practices. Regarding mantra it would be great to have special session to learn how to pronounce it specially the long once. All in all was unique experience, lots of practical meditation and great energy. I developed lots of new skills and learnt new knowledge. Much appreciate all the efforts behind this 200 hour Meditation teacher training course. The logistic, the Music, the Great manual and the powerful practices help for sharing the practices with others.
TRANSFORMATIONAL, TOUCHING AND REFRESHING EXPERIENCE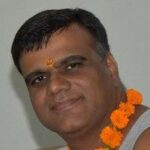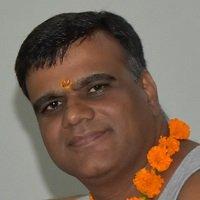 The insights I got while staying and learning at Yoga Essence is life changing. After seeking around the world for a right school/Ashram/academy for development of my inner journey I am very glad I found Yoga Essence. The school's environment is amazing, very clean, and full of positive energy. The best part is the team and the management of the school, which is always ready to help. The techniques taught at Yoga Essence are multi-dimensional and very transformational. Swami Samarth I have to say that you are an amazing teacher and the best part is what you teach, you live. Your experience and insights are enlightening and I sincerely believe that Yoga Essence will do amazing work in the coming future. I have to add that your team consisting of Joy, Prasad, and Ranjan are amazing and all these guys are full of love, peace and harmony. The 200 hours Meditation teacher training course fulfills all my expectations what I was searching for. The contents of the course are touching various aspects of the meditation techniques which are quite refreshing and it fulfills expectations of a seeker.
felt more and more vibration in different chakra areas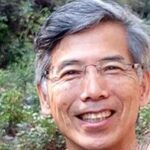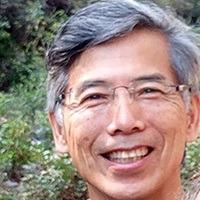 A very great experience! Profound techniques were taught by Swami Dhyan Samarth, both in liberation and going deep into the self. I felt more and more vibration in different chakra areas, and I went deeper into the layers inside. I discovered some very great techniques that intent to continue practice, Thank you Swamiji very much for the sharing those techniques. Teaching was really good. Clam explanation and deep knowledge, It was not always easy for me to understand, due to the language. But I got more of the technique and the meditation teacher was really patient about that, repeated when needed. Food was very good. Different Dal each day and always delicious. A good mix of fresh and cooked food. Personnel in the kitchen were nice and joyful. Accommodation was good.
learning is not from books but from own practical experience
Just finished my Chakra Meditation Teacher Training course and I wanted to share my gratitude to Swami Samarth and the whole team of Yoga Essence Rishikesh. I am really happy with my choice to enter this meditation training course. Very good atmosphere and energy, yoga place is super clean, very well organized, lessons always on time, adjustment according to group energy and very experienced teacher Swami Dhyan Samarth who lives what he teaches. I have felt very calming, blessing, loving and relaxing atmosphere during learning and practicing meditation during this meditation course. If you are open and ready to move ahead, you will have an amazing soul journey and experience. The learning is not from books but from own practical experience, so get ready to go deep inside.
A piece of my heart will always be here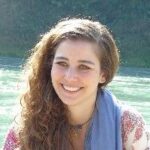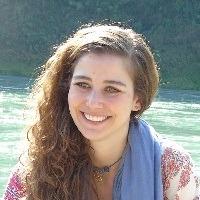 I recommend this course to anyone who is searching for different kinds of meditation practices and along with deep self-transformation. A piece of my heart will always be here with the beautiful people and the lessons I shared and learned. Thank you so much for everything. Namaste!
learn and experience deeper aspects of meditation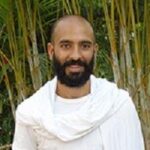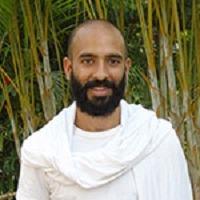 I have just completed the meditation teacher training with Swami Samarth and absolutely loved every minute of it. The atmosphere created during course allowed me to learn and experience deeper aspects of meditation. Through the process I could able see many layers of my mental and emotional issues of life and also learnt the skill how to overcome them through wide range of meditation practices. I have received many deep yogic insights on most important topics of life. This course is managing to bridge the gap between the traditional yogic mind and manner and the western modern world, in a way which honors tradition, gives deep insight and amazing practical teachings whilst maintaining the wonderful Indian charm, but also allows a western student to go home with all the tools and techniques as a teacher for a western market and much more!
learning meditation from a genuine teacher
He also has a wonderful, knowledgeable and helpful team that work with him who help to make the experience great. If you are interested in both learning meditation from a genuine teacher and as well as in need of some drastic changes to your life, Yoga Essence Rishikesh is the way to go. Thank you so much for everything done for my life! Derrick
helped open my mind to the meaning of meditation
I completed my 100-hour meditation teacher training with Swami Dhyan Samarth in July. My experience to say the least was life-transforming. Though I had regularly practiced meditation for many years, this course has helped open my mind to the meaning of meditation. Words alone cannot describe how wonderful Swami Dhyan Samarth really is. It was clear from the very beginning that he cares about the growth of his students. He is open minded and creative teacher, who has a deep understanding of the meditation techniques that he teaches. His answers were always thoughtful, and he has helped me regain motivation and bring meaning back into my life.
EXPERIENCED AND LEARNT A LOT DIFFERENT MEDITATION PRACTICES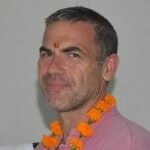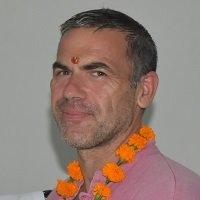 As a Yoga Teacher, I chose to follow the 200 hours meditation teacher training in Yoga Essence Rishikesh because I wanted to learn and experience different meditation techniques that the training offers different techniques than other schools. Not only I experienced and learned a lot different meditation practices but also it became my life changing process. I found joy and calmness in myself; it deepened my inner journey to experience who I really am? The small group of the program allowed us to become intimate with classmates and made it possible for the excellent teachers to give personal guidance. The teachers are living what they teach and now I understand more what it means to be a yogi. Now I know how I want to teach yoga in my home country with a lot of joy, singing and dancing. I truly recommend this course and school. I'm thankful that I followed it. Namaste! Mario.