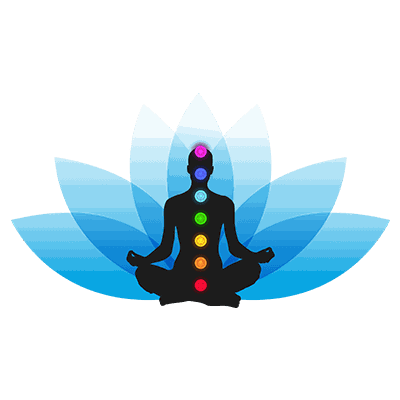 200 HOUR YOGA TEACHER TRAINING IN RISHIKESH INDIA
200 Hour Yoga Teacher Training | 100 Hour Nidra Yoga Teacher Training Mental Health | Mindfulness | Yoga Psychology | Yoga Philosophy Meditation| Ayurveda Nutrition | Ayurveda Cooking
Our Yoga Alliance Certified 200 hour Yoga Teacher Training Course (200 hour Yoga TTC) is a great opportunity:
To develop a strong foundation in the science of yoga
To learn, practice and grow in a compassionate, non-competitive sattvic group energy atmosphere.
To experience a renewed approach to yoga through body-mind awareness
To live in a yogic environment and experience the yogic lifestyle.
To build an authentic understanding of mindfulness, meditation and Yoga Nidra.
To share yoga and mindfulness teachings with others and help them live a happy, peaceful and meaningful life.
A High Experiential 200 hours Yoga Teacher Training Course in Rishikesh India
Yoga Essence Ashram Rishikesh provides a special platform to learn and experience the eight limbs of yoga, and yoga Nidra. Our 200 hours of yoga teacher training comes with a special 100 hours of yoga Nidra training.  Our 200h Yoga TTC in Rishikesh is easily suitable for all yoga aspirants and lovers who want to learn, experience, and understand yogic science in its true spirit. Our teaching methods are centred on building a solid connection between the body, mind, heart and energy.
Our yoga teacher training course in Rishikesh imparts the ancient roots of yogic science while focusing on the transformative and energetic dimension of Hatha Yoga, Raja Yoga, pranayama, mantra chanting, Meditation, mindfulness, Yoga Nidra, Yoga Psychology, energy awakening, and consciousness growth. The variety of yogic practices and comprehensive wisdom passed on throughout the course can be easily incorporated into day-to-day life activities and adapted into a lifestyle. This creates a direct experiential element for yoga teachers allowing them to share authentic knowledge with millions of people making it a more heart oriented experience.
With the Grace and Guidance of Lead Yoga & Meditation Master Anand Bodhisattva Ji,  Our 200hours Yoga Teacher training course in Rishikesh India is carefully designed to provide all the techniques and support for a multi-dimensional experience to deepen the learning of the yogic practices with a scientific and contemporary outlook. Our Ashram ambience, nourishing and healing ayurvedic diet, and a loving and dedicated teaching team set the perfect environment to dive deep into the spiritual inner journey and gain a new perspective on yoga.
200 Hours Yoga Teacher Training in Rishikesh India | Key Features
Take your experience of yoga asana, pranayama & meditation to the next level
Understanding and connecting with the body and learning how to expand the energetic element of the body
Experience the joy of the yogic energy field of Rishikesh & the Himalayas
Become a Yoga Alliance USA accredited certified 200 hours Yoga Teacher
Learning the foundations of Ayurveda nutrition, diet and cooking for a healthy life
Experience yoga nidra & guided meditation through special yoga nidra training for a healing and relaxation experience
Learn the steps of yoga nidra, & become a certified yoga nidra teacher
Understanding the mind, and learning how to transform negative thoughts into positive ones
Learning practices to find peace and happiness in life
Understanding and learning how to be aware of our emotions and change the negative emotions into positive life affirmative dimensions
Learn the skill to live and maintain a balanced life
Upcoming 200 Hours Yoga Teacher Training Dates
| Course Month | Start Date | End Date | Fee (INR) | Availability | Book |
| --- | --- | --- | --- | --- | --- |
| 200 Hour Yoga Teacher Training May | 04th May 2022 | 29th May 2022 | 89000.00 | Not Available | Booked |
| 200 Hour Yoga Teacher Training June | 04th June 2022 | 29th June 2022 | 89000.00 | Not Available | Booked |
| 200 Hour Yoga Teacher Training July | 04th July 2022 | 29th July 2022 | 89000.00 | Not Available | Booked |
| 200 Hour Yoga Teacher Training August | 04th August 2022 | 29th August 2022 | 89000.00 | Available | Apply Now |
| 200 Hour Yoga Teacher Training September | 04th September 2022 | 29th September 2022 | 89000.00 | Available | Apply Now |
| 200 Hour Yoga Teacher Training October | 04th October 2022 | 29th October 2022 | 89000.00 | Available | Apply Now |
| 200 Hour Yoga Teacher Training November | 04th November 2022 | 29th November 2022 | 89000.00 | Available | Apply Now |
| 200 Hour Yoga Teacher Training December | 04th December 2022 | 29th December 2022 | 89000.00 | Available | Apply Now |
| 200 Hour Yoga Teacher Training January | 04th January 2023 | 29th January 2023 | 89000.00 | Available | Apply Now |
| 200 Hour Yoga Teacher Training February | 04th February 2023 | 01st March 2023 | 89000.00 | Available | Apply Now |
| 200 Hour Yoga Teacher Training March | 04th March 2023 | 29th March 2023 | 89000.00 | Available | Apply Now |
| 200 Hour Yoga Teacher Training April | 04th April 2023 | 29th April 2023 | 89000.00 | Available | Apply Now |